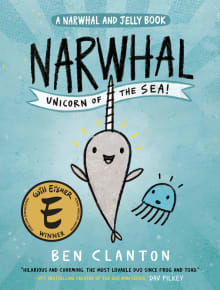 Recommended by Jill Heinerth
From Jill's list on young explorers.
A happy-go-lucky narwhal and non-nonsense jellyfish discover the depths of the ocean together. This joyful and silly graphic novel celebrates friendship, adventure, and collaboration. The simple illustrations are compelling and accessible, drawing kids into a series of books that will leave them giggling.
---