The Voyage of the Narwhal
By Andrea Barrett,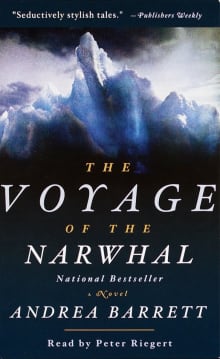 Book description
Capturing a crucial moment in the history of exploration-the mid-nineteenth century romance with the Arctic-Andrea Barrett's compelling novel tells the story of a fateful expedition. Through the eyes of the ship's scholar-naturalist, Erasmus Darwin Wells, we encounter the Narwhal's crew, its commander, and the far-north culture of the Esquimaux. In…
Why read it?
1 author picked The Voyage of the Narwhal as one of their favorite books. Why do they recommend it?
Laura Mason
This novel reimagines the traditional polar exploration narrative to consider how friendship and delusion, and privileges of wealth, gender, and ethnicity inflect supposedly high-minded searches for scientific knowledge. As quickly becomes clear, explorer Zecheriah Voorhees sees Erasmus Darwin Wells and Alexandra Copeland as supporting players in the story of his daring life. But Barrett places Wells and Copeland at the center of her novel, suggesting that their more modest, generous, and painstaking efforts enable them to appreciate the complexities of the vast world in which they share. Seen from their perspective, men like Voorhees are supporting players rendered dangerous by…