Finding Franklin: The Untold Story of a 165-Year Search
By Russell A. Potter,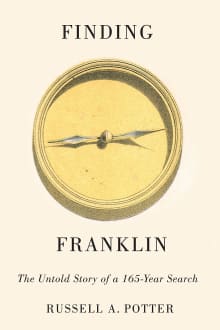 Why this book?
Well illustrated and written in compelling and accessible prose, Finding Franklin is a wonderful, timely introduction to the expedition and to the extraordinary hold that the mystery of its disappearance has held on the Arctic imagination for more than a century-and-a-half. Potter is a leading expert on all things Franklin and has been intimately involved in the recent remarkable discoveries around King William Island. There are few better companions at this exciting time when it seems the answers to the mystery are at our fingertips.

---