Miss Smilla's Feeling for Snow
By Peter Høeg,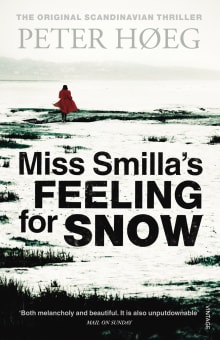 Recommended by Linda Olsson
From Linda's list on understanding the moody people of Nordic countries.
This is an unusual crime story set in Copenhagen, Denmark. It caused a sensation when it was published in 1992. The main character Smilla Jaspersen is a half Inuit scientist from Greenland, lonely and homesick in the big city. The death of an Inuit boy pulls her into a complex web of crime exposing Denmark's complicated relationship with its protectorate Greenland. The title refers to the Inuit people's understanding of their wintry habitat, and is a reminder of the threat to traditional lifestyles of many indigenous people. A thriller, but so much more. 
---