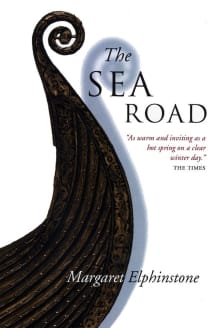 The Sea Road
By Margaret Elphinstone
Why this book?
The 'sea-fiction' literary canon is very male-focused. But in the real world, women put to sea too, and were sometimes at the forefront of exploration. Maria, the heroine of my novel, was the first non-native woman to set foot on the northwest coast of America, when she arrived with Francis Drake during his circumnavigation voyage in the summer of 1579. Five hundred years earlier, on the other side of the continent, another female pioneer, Gudrid Thorbjarnardóttir, explored and settled the Newfoundland coast. 
Gudrid, the 'Far Travelled' of Icelandic sagas, is brought to life in this beautifully written and vividly imagined…
From the list:
The best books about historical sea voyages
When you buy a book we may earn a small commission.