The Viking Achievement
By P.G. Foote, D.M. Wilson,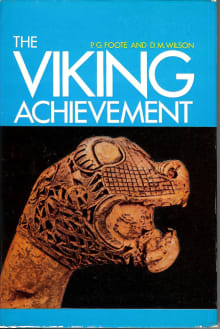 Why this book?
This is one of the first books of Viking history that approached the Vikings on their own terms rather than their effect on Christian Europe. It illuminates areas of their lives like Viking technology, laws, and social organizations, and then how Viking explorers, traders, and raiders exported those abroad. As I began researching my Viking novels, this was one of the books that brought me into the Viking world the most fully.

---