The Real Valkyrie
By Nancy Marie Brown,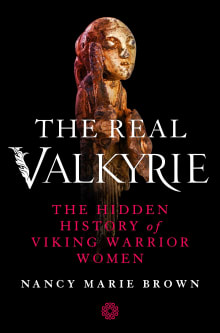 Recommended by Patricia Bracewell
From Patricia's list on early Medieval England and Scandinavia.
Recent genetic research on the human remains of a 10th-century Viking grave excavated in 1878 in Birka, Sweden, rocked the world of Viking studies when it determined that the warrior buried with numerous weapons and two horses was not male, but female. I loved how this author imagines what that woman's life might have been like. She also suggests that the woman buried in the Birka grave was merely one of many female Viking warriors, offering data drawn from archaeological finds, from historical accounts, from language studies, and from the sagas to support the theory that 'shield maids' really did exist. I had been dubious about the possibility of female Vikings, but the arguments presented in this book are too compelling. Reading it changed my mind. Now I'm a believer.
---