The Poetic Edda: Stories of the Norse Gods and Heroes
By Unknown, Jackson Crawford (translator),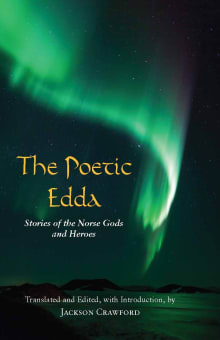 Why this book?
The most compelling original source material for the Norse myths is a collection of anonymous poems known as the Poetic Edda. Based on a 13th-century Icelandic transcription of ancient oral legends, the Poetic Edda includes the creation myths of the Ash Tree and the Frost Giants, the adventures of Thor and Loki, and many other lesser-known Norse tales. Jackson Crawford's translation manages the difficult task of making the stories understandable while capturing the rhythm and beauty of the original poems.

---