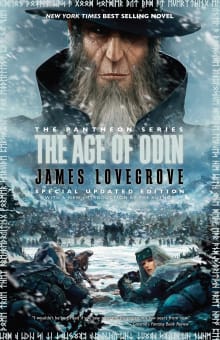 The Age of Odin
By James Lovegrove
Why this book?
The God: Skadi, Freya, Thor (and more!)
Another take on Ragnarok, but wholly different from Norse Code. Set in a post-apocalyptic mini Ice Age—the fimbulwinter that precedes Ragnarok—and following a soldier/mercenary who signs himself up with no real idea of what he's in for, Age of Odin gives us an action-packed war-driven adventure with fun takes on familiar and less familiar gods along the way—even including Ratatosk, the squirrel who resides upon and spreads gossip all along the World Tree.

From the list:
The best books on Norse gods set in the modern world
When you buy a book we may earn a small commission.