Truth and Other Lies
By Lyra Wolf,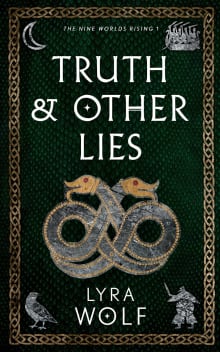 Recommended by Cat Rector
From Cat's list on queer fantasy for jaded adults.
The entire Nine Worlds Rising series is an exercise in watching Loki get taken down a peg or six. I'm deeply in love with Norse myth material, and Lyra is not afraid to take a deep look at the pain that people inflict on each other. Book One deals with betrayal, ostracization, self-sabotage, and becoming the worst version of yourself. It's not all doom and gloom, however, because the author has a fantastic sense of humour that really shines in Loki. Many of the characters are queer, including at least one that you won't expect! 
---