Trickster Drift
By Eden Robinson,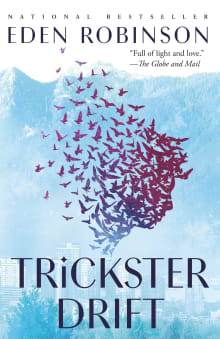 Recommended by Maureen Ulrich
From Maureen's list on teen novels with snappy dialogue.
Trickster Drift is Book Two in the Trickster trilogy. (Side Note: I loved the entire trilogy, but Book Two is my favourite.) Trickster Drift is an edgy blend of the supernatural, Indigenous lore, and substance abuse. The characters, particularly Jared's mother Maggie (who is literally a witch) are memorable, and the dialogue is smart and funny. I have to be careful of spoilers, so I'll just say that Jared's conversations in his aunt's Vancouver apartment with a certain individual wearing a bathrobe are not to be missed. Robinson juggles a number of characters (something I have to contend with in my hockey books), and she does it very well.   
---