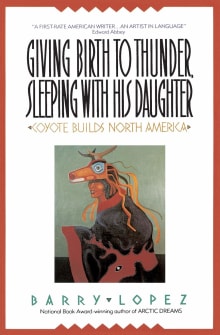 Giving Birth to Thunder, Sleeping with His Daughter
By Barry Lopez
Why this book?
Barry Lopez is also an author that defies choosing among his many great books about nature, including the renown Of Wolves and Men. Less known is his collection of sixty-eight tales of Old Man Coyote, the Trickster, carefully gathered from forty-two Native American tribes. One might understandably take issue with reading a white man's version of Native American stories, but give Barry a chance to explain himself in the introduction to the book. Of course, nothing can replace the great oral tradition of Native American storytelling, but short of the real thing, this collection will help you understand…
From the list:
The best books on American wild canids
When you buy a book we may earn a small commission.