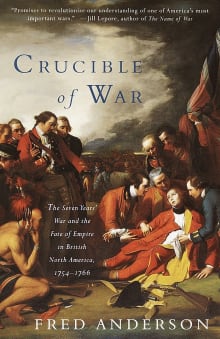 Crucible of War: The Seven Years' War and the Fate of Empire in British North America, 1754-1766
By Fred Anderson
Why this book?
This book is indispensable reading for those who want to grasp the great sweep of events during the Seven Years' War in North America (better known to some as the French and Indian War). Anderson's book has a rich and vivid narrative, which is all the more remarkable because the story he presents can be complex. He begins with a skirmish in the Pennsylvania backcountry, and soon moves on to reveal the various chains of events in different parts of the continent that ended in a pivotal world conflagration. Anderson skillfully weaves together the military, economic, and political motives of…
From the list:
The best books on the Seven Years' War in North America
When you buy a book we may earn a small commission.