Braddock's Defeat: The Battle of the Monongahela and the Road to Revolution
By David L. Preston,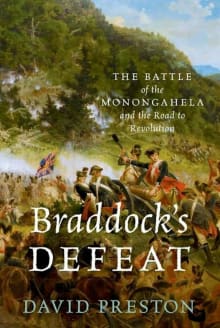 Why this book?
Every author, when writing nonfiction about a particular time period, always hopes that one day readers will read their book and will declare it the best book written on the subject. For me, Dr. Preston's book was the "mic drop" about a certain disaster in the backwoods of western Pennsylvania in the summer of 1755 that changed the life of a young George Washington and history altogether. His vast research on the battle inspired me to uncover every detail as I began my own journey in writing my first nonfiction book.

---