Gone With the Wind
By Margaret Mitchell,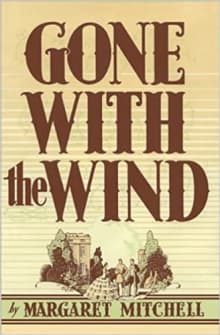 Why this book?
As an American history enthusiast, this choice was a no-brainer for me. This is my first choice because of the well-developed characters and the particular time in history. What I particularly appreciated was the masterful way Margaret Mitchell developed Scarlett from a spoiled young woman, living a life of privilege, to a determined woman compelled to find a way for her and her family to survive during challenging times. Both Rhett and Scarlett are fascinating characters, and we see them change personally as they navigate their love story throughout the novel.
This book has all of the elements of a great historical romance novel: intriguing characters, an interesting setting, desire, love, tension, conflict, and suspense. While the ending wasn't one I would have written, I've found that a novel doesn't have to have a HEA for me to love and remember the book.
---