Ain't She Sweet?
By Susan Elizabeth Phillips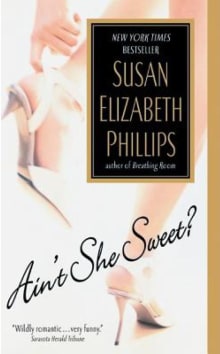 Why this book?
I love books in which the two main characters hate each other's guts almost at first sight. It's absolutely hilarious, although the story has a surprising depth at the same time. Another thing that I love about this book is that it is a nod to other of my romance weaknesses: the regency period romance and, especially to Georgette Heyer, one of the greatest authors of all times in that literary genre. A fresh story perfect for all of you who, for some hours, want to leave the world behind. 
---
When you buy a book we may earn a small commission.