Pride and Prejudice
By Jane Austen,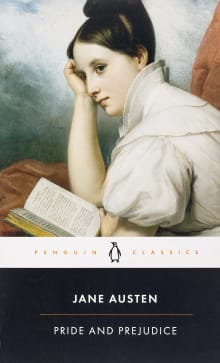 Recommended by Nancy MacCreery
From Nancy's list on stories that make you smile.
I have loved this book ever since I first read it in my teens; it introduced me to romance and England in the 1800's. With her trademark humor, Austen reveals the strict social rules and plight of the young women of that time that needed to marry well. It's one of the few books I've read more than once, due to the witty dialog, outrageous character behavior, and the evolution of both Mr. Darcy and Elizabeth into finer versions of themselves after falling in love.
---