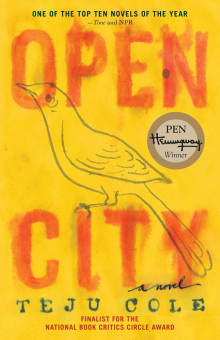 Open City
By Teju Cole
Why this book?
This is a novel about a man who wanders ruminatively around New York a couple of years after the 2008 financial crisis. One of the reasons it works, I think, is because everything we see about New York, every person we meet or interaction we overhear or street we observe, is through the eyes of the story's narrator. Getting to know him means getting to know the city, and vice versa. He has a relationship with New York, which is charged and at times deceptive, which felt true, if nothing else.

From the list:
The best books on Post-9/11 New York City
When you buy a book we may earn a small commission.