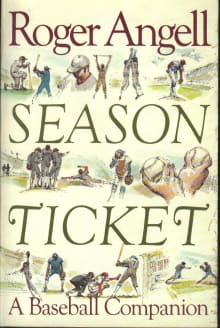 Season Ticket: A Baseball Companion
By Roger Angell
Why this book?
Anything by Hall of Fame baseball scribe Roger Angell could be on this list. The author saw Babe Ruth play and was still writing about baseball after turning 100 years old. Feel free to skip ahead and read "Not So Boston,'' the tale of the Red Sox's hideous loss to the Mets in the 1986 World Series.

From the list:
The best sports books from a sports broadcaster
When you buy a book we may earn a small commission.