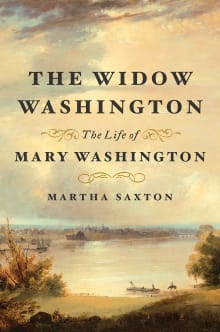 The Widow Washington: The Life of Mary Washington
By Martha Saxton
Why this book?
Until Martha Saxton came along, Mary Ball Washington was much maligned by historians--but she's no Mary Washington apologist. Saxton wrote the first comprehensive book on the first President's mother with her eyes wide open and no one, not mother or son, gets away with anything.

From the list:
The best books about or around George Washington
When you buy a book we may earn a small commission.