On Treason
By Carlton F. W. Larson,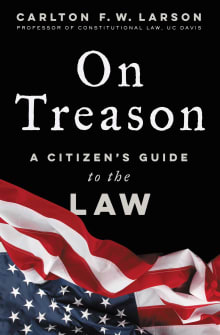 Recommended by Gerard N. Magliocca
From Gerard's list on constitutional history.
Professor Larson is America's leading expert on treason and wrote this book for non-lawyers. He starts with treason in England, discusses the views of the Founding Fathers, and then goes through many entertaining treason cases or examples. Some involve familiar historical names like Benedict Arnold, Aaron Burr, and Jefferson Davis. Others involve notorious celebrities such as Tokyo Rose and Jane Fonda. A fun book on a serious subject. 

---