Arundel
By Kenneth Roberts,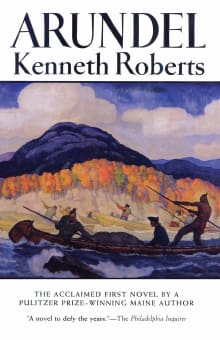 Recommended by James O. Goldsborough
From James' list on historical fiction to curl up with.
Arundel is the compelling story of Col. Benedict Arnold's march to Quebec in 1775 on Gen. Washington's orders to take Canada and the St. Lawrence from Britain at the start of the Revolutionary War. I've long admired Kenneth Roberts' ability to navigate the treacherous path between history and fiction. One must stick to the history yet bring it alive through characters the author imagines to give the story drama and narrative power. Few writers of historical fiction have done it better or chosen better themes. Like Emperor Claudius, Benedict Arnold is a man of history worth understanding.

---