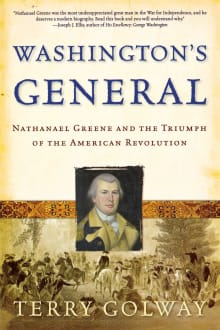 Washington's General: Nathanael Greene and the Triumph of the American Revolution
By Terry Golway
Why this book?
The Revolution was an affair of people. Golway does a masterful job of bringing to life one of the most important, and often most neglected, of the American officers. Nathanael Greene was the epitome of the amateur soldiers who led the patriot effort. He was the man Washington selected to take over the Continental Army if Washington himself was killed. The book offers important insights into logistics (Greene for a time served as Quartermaster General). It also illuminates the war in the South, where Greene confounded British plans and set the scene for the patriot victory at Yorktown.

From the list:
The best books about the American Revolutionary War from five different perspectives
When you buy a book we may earn a small commission.