The Scottish Enlightenment: The Historical Age of the Historical Nation
By Alexander Broadie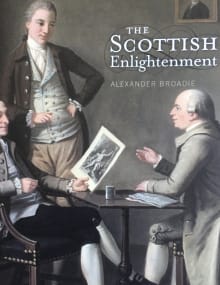 Why this book?
I think understanding the intellectual background to a historical period is always important, and I was introduced to the Scottish Enlightenment at West Virginia Wesleyan College through this book. I have since had the pleasure to meet and work with Alexander Broadie while at Glasgow, and he is a kind, generous, and supportive scholar.
The Scottish Enlightenment covers the significant breakthroughs in the thought of the movement, and the contributions of the characters behind it such as David Hume and Adam Smith. The importance of studying history, morality in civil society, religion, and art. The Enlightenment laid the groundwork for our modern society, so how could anyone not study it?

---
When you buy a book we may earn a small commission.