A Pattern of Secrets
By Lindsay Littleson,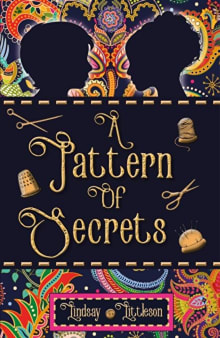 Why this book?
A Pattern of Secrets is a wonderfully atmospheric Victorian adventure that tells the story of two children from very different worlds – one of a twelve-year-old boy living in poverty, the other of a girl with apparently everything she could want. Their paths cross when Jim's father loses his livelihood when the factory owned by Jessie's father closes and an unfortunate misunderstanding costs Jim's family their savings and their home. Jim and Jessie are not so very different though, and Lindsay Littleson weaves together their stories in a beautiful dual narrative that shows how two children from very different backgrounds could have more in common than they could possibly have imagined.
---