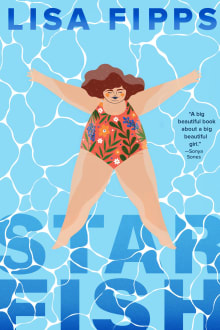 Starfish
By Lisa Fipps
Why this book?
Starfish by Lisa Fipps has captured the hearts of many this year. Ellie is bullied by many for her weight, and it is heartbreaking to read but, through the help of a therapist and a new friend, Ellie learns to feel confident about herself and find her voice. Verse wise, the concept of what it means "to take up space" works as a theme in the narrative but also as a poetic concept.  
From the list:
The best middle grade verse novels published in 2021
When you buy a book we may earn a small commission.