A Is for Ancestors: My Black College ABCs
By Erica White, Cami Vollmer (illustrator),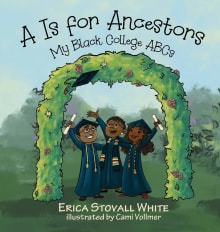 Why this book?
It shows Black graduates graduating from an HBCU and inspiring younger Black children to follow their dreams. This is to educate young Black children to attend college. I feel this can help a parent get their kids into a Black college to be great and well educated. I personally loved this book because it showed encouragement and empowerment. It taught me to never give up.

---