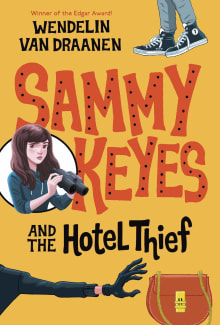 Sammy Keyes and the Hotel Thief
By Wendelin Van Draanen,
Why this book?
When Sammy Keyes witnesses a burglary, she must solve the crime before the thief catches her! Sammy is clever, sneaky, sassy, and brave. Her actress mother is too busy for her, she doesn't have a father, and she's living illegally with her grandma in a seniors-only hotel. Exciting, mysterious, and funny! Not many series go past three books, but super sleuth Sammy stars in 18 books! I collected the whole series.
From the list:
The best books to hook young readers on puzzling and magical mysteries