An Ordinary Age
By Rainesford Stauffer,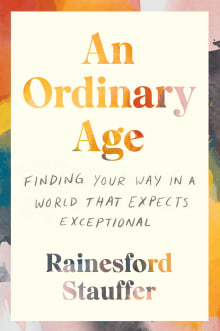 Recommended by Meg Jay
From Meg's list on figuring out your 20s.
An Ordinary Age is an antidote. It is for twentysomethings everywhere who are sick and tired of being sick and tired that the lives they wake up to everyday don't match the ones they see on Instagram. It is a book for real twentysomethings, that is, ones who deserve to know that their lives and their efforts aren't just good enough: They are well and truly good.
---