Red Hood
By Elana K. Arnold,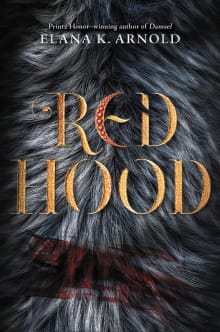 Recommended by Robyn Tocker
From Robyn's list on fairy tale retellings for the young at heart.
Arnold's Little Red Riding Hood retelling tackled so many important topics, from rape culture to female sexuality and misogyny. Instead of needing to be rescued like the original Red Riding Hood, Bisou gains strength from her first period and is able to defend herself and other women from the "werewolves." Arnold gave her Red Riding Hood agency and control, something many fairy tales seem to take from their female characters. 
---