Swan Song
By Robert McCammon,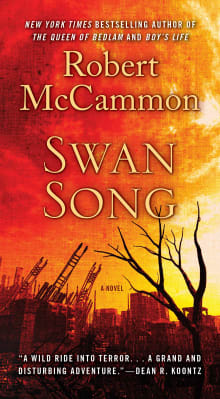 Recommended by Daniel Cotton
From Daniel's list on the end of the world and being the last person on earth.
Saving the best for last. This was published after and said to be inspired by Stephen King's The Stand, but I feel it far surpasses it. This book has the same scenario of a desolate end of everything with the remaining humans in a fight of good versus evil, but in this book, I feel the characters are more believable. The evil ones are despicable, and the good ones are likable. Especially Swan, whose innocence shines from the page.
---