Bloodline (Star Wars)
By Claudia Gray,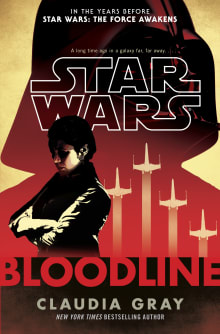 Recommended by Erin Macdonald
From Erin's list on beloved sci-fi universes.
Leia Organa has always been my favorite character from the Star Wars universe; she's strong, capable, and witty while being a great leader but acknowledging vulnerability. Bloodline by Claudia Grey perfectly captures the untold times in the years between Return of the Jedi and The Force Awakens and Leia's work as a senator, fending off threats to the Republic. A combination of both political intrigue and action, anyone wanting to learn more about Leia's life and decisions should definitely pick up this book.

---