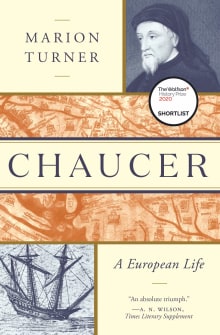 Chaucer: A European Life
By Marion Turner
Why this book?
I love this book despite feeling frustrated by the excessive detail. Turner brings Chaucer's cosmopolitan world and diverse literary works to life by focusing on places and spaces significant to him. I especially enjoyed the chapter on Households, where Chaucer was sent to serve in his adolescence, like many of his contemporaries, as page-boy, valet, entertainer, general factotum. I also learnt about his international travels, as a diplomat, prisoner of war, member of Parliament, and the sadness of his unfulfilled private life.
The last two chapters recount Chaucer's final year living in the precincts of Westminster Abbey, his sudden death,…
From the list:
The best books about medieval life and widows who prefer independence to remarriage
When you buy a book we may earn a small commission.