These Is My Words: The Diary of Sarah Agnes Prine, 1881-1901: Arizona Territories
By Nancy Turner,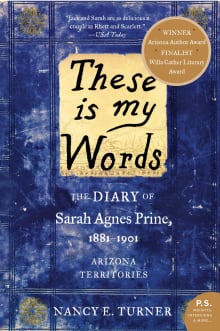 Why this book?
These is My Words is one of those rare romances that lets its reader walk with the characters from the moment they meet long past the time they say, "I do." This book is filled with the butterflies of early love and the steady, deep love that comes with time and experience. Rich in true to era struggles, character growth, and a romance that will leave you thinking about it long after you close the last page— you will feel all the feels! 

As a writer and busy mom, my time is limited, and yet I still find time to reread this beauty every couple of years. Each time I relate to Sarah in a different way and every time I end the book with a sigh and a tear! 

---