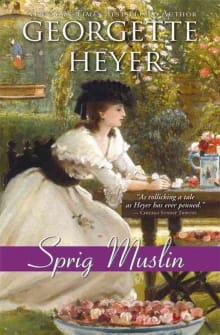 Sprig Muslin
By Georgette Heyer
Why this book?
I'd list every one of Georgette Heyer's romance novels if I could. She's the master of creating plots so entangled you have no idea how they'll be pulled apart. Her characters are unique, if not exactly crazy, and love is always in the air. Heyer's world is Regency England as it never really was.
From the list:
The best historical novels that are light and silly
When you buy a book we may earn a small commission.