They Call Me Mom
By Pete Springer,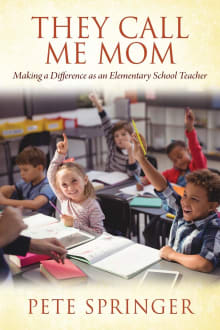 Recommended by Stevie Turner
From Stevie's list on the best indie faction novels.
This book is based on fact and is more of a memoir. Pete Springer takes us, sometimes with humor, through the ups and downs of his 30-year teaching career.  In doing so he gives much advice suitable for new recruits to the teaching profession.  My son Leon, once labelled by teachers as 'distracted and distracting', would have benefited from Pete's superior teaching skills I'm sure.  
---