Zen and the Art of Saving the Planet
By Thich Nhat Hanh,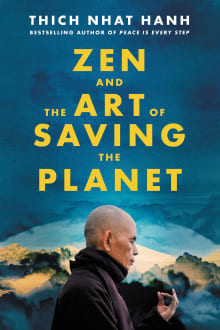 Recommended by Leah Naomi Green
From Leah's list on spiritual ecological thought.
This is the most recent compilation of Thich Nhat Hanh's thoughts, experiences, and teachings on humans within a more-than-human world, edited and with commentary by his brilliant, passionate student, Sister True Dedication. As always, Thich Nhat Hanh presents very practicable tools for cultural and personal awakening (one in the same). As always, he presents insight rooted more firmly in the ground of being than any other mind I have ever encountered. If there is a path by which the world and its inhabitants will thrive, it is the path that Thich Nhat Hanh walks.

---