Stand Out of Our Light
By James Williams,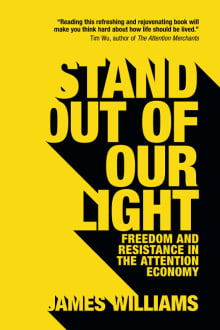 Recommended by James Poskett
From James' list on how technology is ruining everything.
This is a rare book. It is written by a philosopher. It can be read in an afternoon. And it will change your life. Forget your next self-help book. Read this instead. In Stand Out of Our Light, James Williams gives a straightforward (but extremely satisfying) account of the digital 'attention economy' and what is wrong with it. Williams used to work for Google, before he realised that things weren't quite right. After all, the world built by big technology companies isn't the one many of us would choose.
---