Flow: The Psychology of Optimal Experience
By Mihaly Csikszentmihalyi,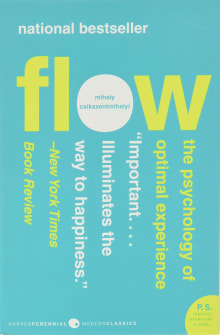 Why this book?
Flow is a groundbreaking book, embodying the ideal combination of depth and simplicity. A trendsetter from 2008, it offers readers a compelling case for the value of entering a 'flow' state—which can also be described as immersion or singletasking. Beautifully presented, memorable, and—yes—a life-changer. I learned from Mihaly that the impact of immersing in tasks is immeasurably profound.
---