Can't Hurt Me
By David Goggins,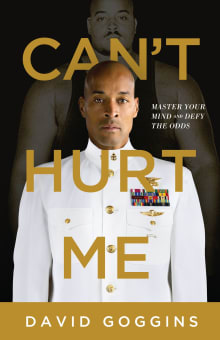 Recommended by Michael Zuber
From Michael's list on to escape the rat race and earn financial freedom.
Can't Hurt Me is a book about becoming mentally tough. As a real estate investor bad things happen all the time and it helps to understand that and almost build a mental callus so it doesn't impact you. Without the ability to move on from evictions, breaking water heaters, plumbing issues, etc. you can go nuts and not accomplish your goals.  
---