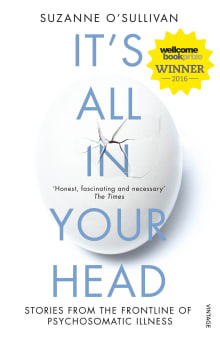 It's All in Your Head: Stories from the Frontline of Psychosomatic Illness
By Suzanne O'Sullivan
Why this book?
For doctors and patients alike, it is almost impossible to understand how some of the most dramatic conditions we see – seizures, paralysis, blindness – may have an underlying psychological basis. In this book, O'Sullivan explains the basis of psychosomatic illness with skill, illustrating this area of neurological practice with fascinating case studies.

From the list:
The best books about medical mysteries and the realities of being a doctor
When you buy a book we may earn a small commission.