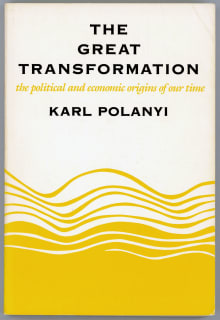 The Great Transformation: The Political and Economic Origins of Our Time
By Karl Polanyi
Why this book?
This book showed me the way to alternative understandings of money, from one culture to another, over vast periods of time and space. An extraordinary read. Polanyi influenced a little-known school of economics, yet one that is becoming more and more relevant as our understanding of money is transformed by alt- and cryptocurrencies.
From the list:
The best books that explore what money is, from beginning to Bitcoin
When you buy a book we may earn a small commission.