A Brief History of Neoliberalism
By David Harvey,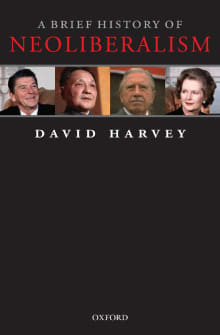 Recommended by Adam Kotsko
From Adam's list on understanding neoliberalism.
This is the book that put "neoliberalism" on the map in contemporary debates. Published years before the Global Financial Crisis, it offers a global and historical perspective on the neoliberal order. I have some questions about Harvey's definitions—especially his claim that China is a neoliberal country—but no one can beat him for mastery of economic data and trends.

---