Love God, Heal Earth
By Sally G. Bingham,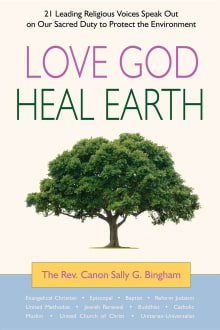 Recommended by Leah D. Schade
From Leah's list on connecting religion and nature.
Sally Bingham founded and served as president of Interfaith Power & Light, one of the most important interreligious organizations addressing climate and environmental crises. For this 2009 book, she invited twenty religious leaders from a myriad of traditions, including Buddhist, Evangelical Christian, Unitarian-Universalist, Muslim, and Judaism, to name a few. Though the book is more than a decade old, their reflections are timeless. And they give us a snapshot of what religious leaders were saying about ecology and faith at a time when environmental awareness was still struggling to gain traction.
---