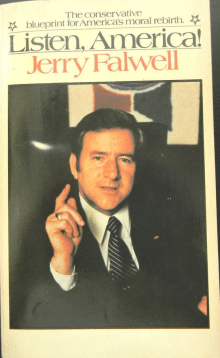 Listen America!
By Jerry Falwell
Why this book?
Falwell was the first in US history to attempt to organize white evangelicals into a voting group, and this is his manifesto. It's a must-read because he introduces all the themes of the movement ever since.

From the list:
The best books to read to understand the ethos of the Christian right
When you buy a book we may earn a small commission.