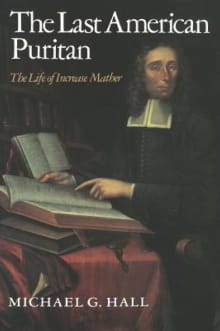 The Last American Puritan: The Life of Increase Mather
By Michael G. Hall
Why this book?
Hall's biography of one of the most influential Puritans in colonial New England offers a rich reading experience. Mather had a finger in everything, and seeing New England through his eyes helps the reader make sense of the political and religious factions, doctrinal struggles, the relationship between lay people and ministers (always less conservative than their followers), and the sweetness and suffering inherent in family life.

From the list:
The best books on seventeenth-century America
When you buy a book we may earn a small commission.