Lady Chatterley's Lover
By D.H. Lawrence,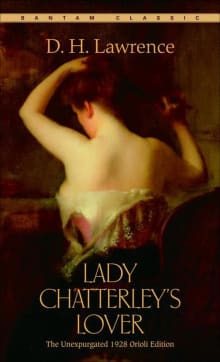 Recommended by Philip Gooden
From Philip's list on swear words.
It may seem odd to include a novel in a feature about swear words but Lawrence's famous/notorious book Includes several taboo terms. True, these relate to sex rather than swearing but there is considerable overlap between the two. This is the long-banned account of the affair between Constance Chatterley, a lady, and Mellors, the gamekeeper on her husband's estate. Lawrence knew it would not be published openly in Britain in his lifetime. The watershed Old Bailey case in 1960 cleared the book of obscenity and (depending on your point of view) opened the floodgates of filth or ushered us towards the sunlit uplands of the permissive society.
---