Never-Contented Things
By Sarah Porter,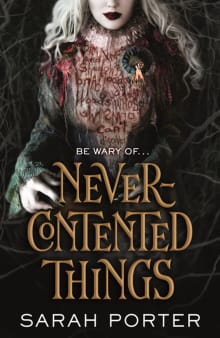 Recommended by Jackie Dana
From Jackie's list on YA faerie novels.
One thing you'll discover as you read YA tales about the fae is that bored faeries are always causing trouble. In Porter's novel, they tempt Ksenia's foster brother and best friend away from her and then put her through a progression of nightmares as she tries to wrest him out of their clutches. There's so much darkness in this book but it never quite tips into horror. It's more of that incessant creepiness of the Twilight Zone, with scenes that keep ratcheting up the tension and impossible situations. This isn't your average faerie tale with romance and hijinks—not by a long shot. But because of all that, it's an absolute delight to read.
---