The Invisible Line
By Daniel J. Sharfstein,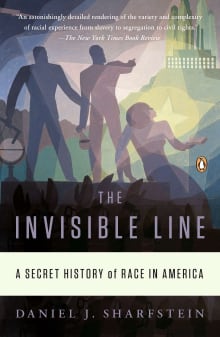 Recommended by Lisa Alther
From Lisa's list on Melungeons and their history.
This book features a trio of true-life stories from the 18th, 19th, and early 20th centuries about families whose ancestors were enslaved but who, by a variety of stratagems, managed to cross the color line and become "white" in the eyes of others – and eventually in the eyes of their own descendants. These stories illustrated for me the actual permeability of racial categories, hinging largely on one's physical appearance and possessions.  In other words, the lighter your skin and the larger your bank account, the greater the possibility that others will allow you to be whoever you say you are.

---