To Catch the Wind
By Charli West,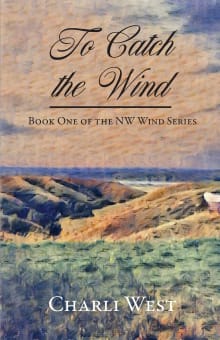 Recommended by Rebecca Lange
From Rebecca's list on swoon-worthy Christian historical romance.
This book gives you all the feels, including aggression and anger toward the husband of the main character who is abusive and vile. Oh, I know that it is just fiction, but abusive swine like him exist and make me so angry. Despite that part, it is a beautiful story full of love and hope while facing the dangers of the Oregon Trail. I love the interactions between Ben and Lynn, even though he has to discover first that she is a girl, since she disguises herself as a man to escape her abusive husband. It is a good clean western romance with swoon-worthy moments and characters you either love or deeply hate. I loved reading it and I hope to dive into the author's other books soon.
---