San Domingo: The Medicine Hat Stallion
By Marguerite Henry, Robert Lougheed (illustrator),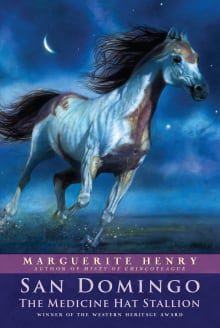 Why this book?
I read this book for the first time when I was probably nine or ten and I think this was one of the books that really started it all. It put words to what I felt about the West...the glory of the wide plains, the kind of guts it took to survive, the love of a boy and a horse, and the lengths they would go for each other. It's a perfectly wistful and beautiful western. 
---